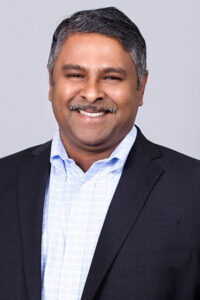 Dave Balakrishnan, MBA
Dave Balakrishnan, MBA, joined Certified Financial Group in 2021 as an Associate Financial Planner with the goal to provide holistic financial planning that integrates insurance, tax planning, and employer benefits with education planning, investment management and retirement planning that is tailored to fit your personal objectives and values.
Dave brings deep experience and perspective for individuals and families seeking to navigate US financial systems as immigrants, or as globally mobile professionals with ties in multiple countries. As a first-generation immigrant himself, he has navigated the process of managing family affairs outside the US, becoming a permanent resident, and then a citizen, and understands the need for the additional considerations in making financial decisions in these circumstances.
He is an Investment Advisory Representative of Certified Advisory Corp, a Registered Investment Advisor, and a Registered Representative with Fortune Financial Services, Member FINRA SIPC. Fortune Financial Services, Inc. offers Securities and Certified Advisory Corp offers Financial Planning and Investment Management. Certified Advisory Corp, and Fortune Financial Services are separate entities and not affiliated. As an investment advisor, he holds himself to the fiduciary standard of care, legally and ethically required to act in your best interest when providing personalized financial advice.
Most recently, he led project management organization within a large multi-national firm with operations in Central Florida, building effective teams to reach their fullest potential. In his two-decade tenure in private industry, he has held various roles in a global Fortune 100 firm improving business results and guiding individuals through their professional growth journey.
As a continuous learner, Dave earned his Master of Business Administration (MBA) from the Crummer Graduate School of Business at Rollins College and his Master in Industrial Engineering and Information System from University of Central Florida. He is an active member of Financial Planning Association (FPA).
In his leisure, Dave enjoys reading, traveling or hiking neighborhood trails with his wife and their two boys.
"Building peace of mind together through planning for tomorrow, today"