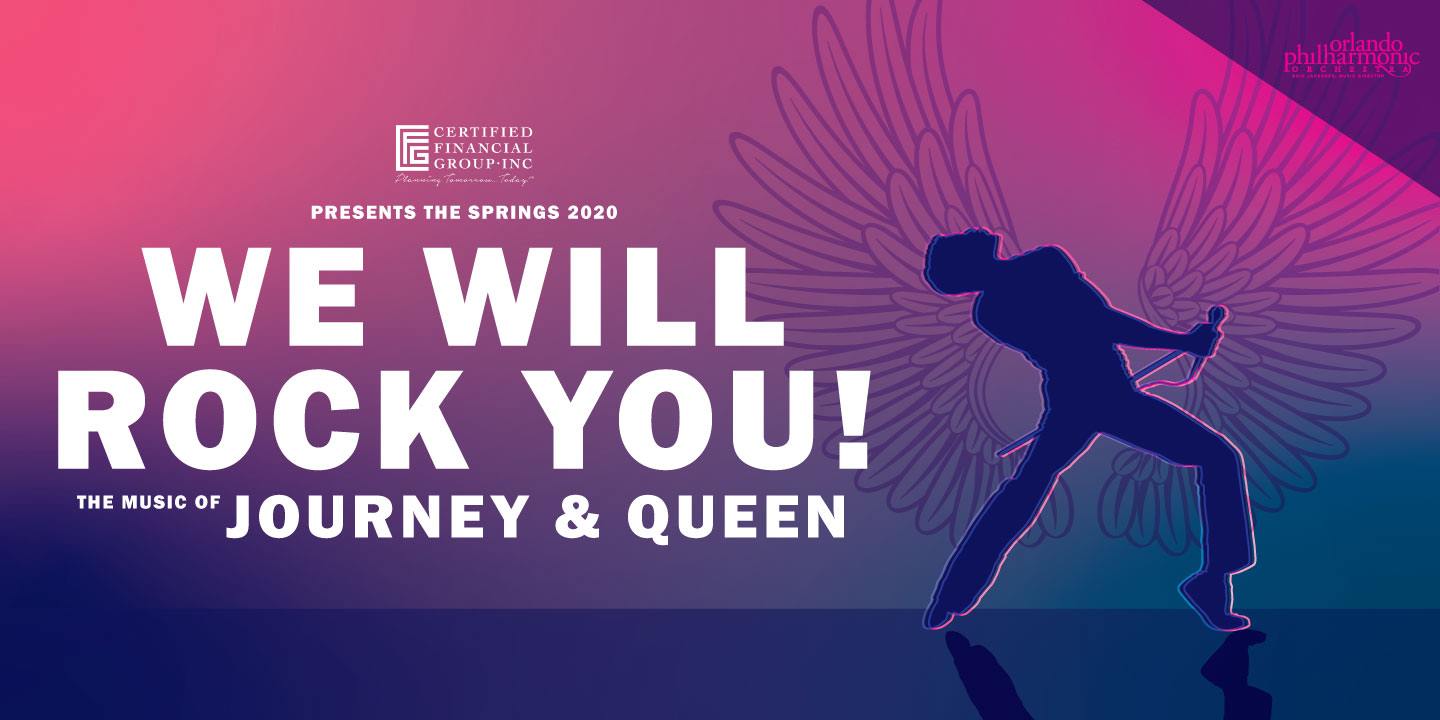 Date
Apr 17 2020
- Apr 17 2021
Ongoing...
Time
5:00 pm - 10:30 pm
Cost
47.00
The Springs 2020: The Music of Journey & Queen
We Will Rock You! The Music of Journey & Queen
Presented by Certified Financial Group
Based on the present social distancing measures and limits on crowd size enforced by state and local authorities due to COVID-19, The Springs 2020 is currently sold out. In the future, if we are able to allow for additional sales, tickets will be put back on sale again. We apologize for any inconvenience.
The Orlando Philharmonic Orchestra with Music Director Eric Jacobsen and world-class touring act Jeans 'n Classics performing a musical outdoor celebration featuring the music of Journey & Queen. Featured vocalists Niel Donell & Michael Shotton join the Orlando Philharmonic Orchestra to bring to life music by the British Rock band, Queen and American Rock band, Journey. The University of Central Florida Choir will perform on the second half of the performance.
Journey was formed in San Francisco in 1973 and reached it's highest success during the time when Steve Perry was vocalist.
Freddie Mercury appeared as the lead vocalist of Queen from 1969-1991 and is regarded as one of the greatest lead singers in the history of rock music.
Featuring songs such as, Anyway You Want It, Don't Stop Believin', We Will Rock You, Somebody to Love, and more!
Gates will open at 5 PM and Concert is at 8 PM.