Certified Advisory Corp is CEFEX Certified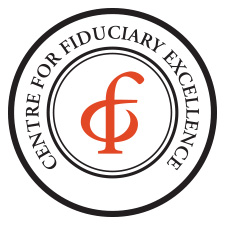 First, a little background.  There is a dichotomy in the investment industry and the general public is just now becoming aware of it.  People in our business are broken down into two distinct categories, brokers and fiduciaries.  Unfortunately, folks in the investment business can and do use a variety of names to describe themselves, e.g., planners, investment advisers, wealth managers, investment consultant, etc., etc.  So it's difficult to tell which camp one is in.
But here's the difference. Brokers work for the firm.  Fiduciaries work for you.  Brokers (despite what they call themselves) are held to a suitability standard when they're dealing with the public which means that their recommendations have to be suitable, which means "do no harm."  In other words, a broker is permitted to sell you something as long as it will not harm you.  It may not be the best solution or product, but as long as it does no harm, the standard has been met.
Difference between a Broker
& a Fiduciary
Benefits of advisor being
CEFEX-certified?
Why Work With a
CEFEX Advisor?
A fiduciary, on the other hand, is held to a higher standard of care.  A fiduciary must be able to demonstrate that the recommendation made, is not only suitable, but is unquestionably the best choice given the relevant facts and circumstances.  A huge difference.
The timeless principles that underlie the fiduciary standard, such as loyalty and care, provide the basis for trustworthy conduct by those who are entrusted with other peoples' money.  Fiduciary laws and regulations serve to define the details of prudent investment processes.  Those prudent investment processes make adherence to the core fiduciary principles practical and reliable.
As our firm has grown over these many decades, we have consistently raised the bar for our policies and procedures in order to strive to provide you the highest standards of care and regulatory compliance.  And although we always believed we were at the top of our game, we decided to subject ourselves to a third party audit from the internationally recognized assessment and certification organization, CEFEX – the Centre for Fiduciary Excellence.
CEFEX awards its certification to firms that meet the highest standards of fiduciary excellence in their investment management, governance and operational processes.  CEFEX certification is a formal, independent recognition demonstrating trustworthiness to the general investing public.
We are proud to be a part of an elite group of firms in the country to have received this coveted certification.  Fewer than 1% of the firms in the United States have been so recognized.  We are extremely proud to be among this elite group.
If you would like us to start working for YOU, click here for a no-obligation visit. 
The CEFEX certification audit is based on the standard described in the document: "Prudent Practices for Investment Advisors" published by fi360, Inc.  For a full copy of the CEFEX standard, click here.  For a copy of Certified Advisory Corp's on-line CEFEX certificate, click here. 
Certified Advisory Corp offers Financial Planning and Investment Management for a fee.