I was recently asked, the following question:
"I need to rely on my nest egg for the rest of my life. I feel comfortable using a large bank that I know has a lot of money to back it up. If I decide to turn my nest egg over to a smaller firm like CFG, what protects my funds? In today's world of internet hacking, how is my money as protected with you?"
That's such a great question, and here's the answer. No matter what happens to us, or if the building mysteriously disappeared your money is still yours. We do not store your money in our cookie jar, or a safe in our building.
At Certified Financial Group, we use two major custodians, Fidelity and TD Ameritrade. Our clients receive a statement every month directly from them which not printed on our letterhead, because it comes directly from Fidelity or TD Ameritrade. You can view your funds 24 hours a day 7 days a week on the internet.
That being said, you may be wondering what protects you from somebody within a small firm of hitting a button or sending something to the wrong place. The answer to this part of the question is, at CFG we have millions of dollars to protect you, the client, against these mistakes. Along with that, we monitor everything! We see every deposit that goes in, and every withdraw that comes out. This way, we know what is going on with our clients and if something should look irregular and we can't get the money back, we have insurance to protect you.
We are always on top of our clients' funds and activity, but specifically at CFG, we have many options and layers of protection in regard to fraudulent activity or any potential mistakes.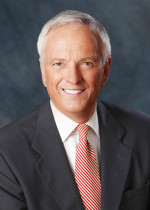 Click here to learn more about Joe Bert CFP®, AIF®,
Read More