Charles Curry, CFP®, AIF®, MBA
For over 20 years, Charles has been providing wealth management services to high net worth individuals, families, and organizations. He is a Certified Financial PlannerTM professional and an Accredited Investment Fiduciary® (AIF®).
As a CFP® professional, he has met the CFP Board's high standards for certification and education. As a graduate of the AIF® program, Charles is specially trained in investment fiduciary responsibility and portfolio management. Charles also maintains Life and Health Insurance and Variable Annuities licenses with the state of Florida. He is an Investment Advisor Representative of Certified Advisory Corp, a Registered Investment Advisor, and a Registered Representative with Fortune Financial Services, Member FINRA SIPC. Fortune Financial Services, Inc. offers Securities and Certified Advisory Corp offers Financial Planning and Investment Management. Certified Advisory Corp, and Fortune Financial Services are separate entities and not affiliated.
Since 2000, Charles has worked in the wealth management industry in Central Florida serving most of his career as Vice President at both Charles Schwab & Co., Inc. and at SunTrust Bank. Charles advises clients in all aspects of their financial lives and brings his vast experience to help you accomplish what is most important to you. He believes his clients are best served using a holistic financial planning process that incorporates investment, retirement, tax, insurance, and estate planning into their overall wealth strategy.
Charles joined Certified Financial Group to pursue his career goal of advising clients in all aspects of their financial well-being, without the inherent conflicts that result from proprietary products sold at most large institutions. As an independent practitioner, his primary focus is on the client's success not the firm's bottom line.
A native of Central Florida, Charles earned his Master of Business Administration (MBA) from the Crummer Graduate School of Business at Rollins College and a Bachelor of Arts from Wake Forest University. Active in the community, Charles has served as a past board member of the American Cancer Society, the Central Florida Estate Planning Association, the Heart of Florida United Way and his church. When he is not advising his clients, Charles enjoys spending time with his wife, children, and pets. Charles' hobbies include traveling with his family, boating, golf and photography.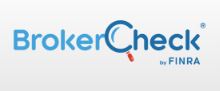 Learn About Another CFP® Professional
Book a meeting with Charles