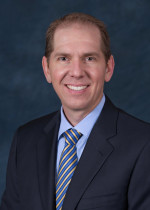 Todd Tocco, CFP®, AIF®
Since 2002, Todd J. Tocco, CFP®, AIF® has been a Certified Financial Planner™ professional and joined Certified Financial Group, Inc. in 2010. He is also an Investment Advisory Representative of Certified Advisory Corp, a Registered Investment Advisor.
Todd has over 15 years of industry experience, most of which with Charles Schwab & Co. Inc. From 2002-2010, he managed complex investment portfolios for affluent clientele in the Schwab Private Client division.
He provides comprehensive financial services including estate and retirement planning and investment management. He specializes in equities, bonds, mutual funds, exchange-traded funds (ETF's), options and structured products.
A native of Michigan, he has lived in Central Florida for more than 30 years before creating a satellite branch for Certified Advisory Corp in Maryland in early 2016. Todd received a Bachelor of Science degree in Finance from the University of Central Florida in 1995 and a Master of Business Administration (MBA) specializing in Finance from the University of Central Florida in 1998.
Prior to working in the financial services industry, Todd was a professional baseball player in the Atlanta Braves minor league farm system. Todd is married with three children.
Learn About Another CFP® Professional