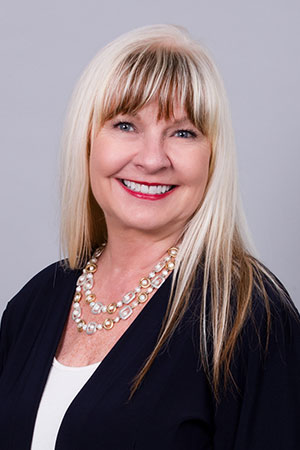 Denise Kovach, CFP®, AIF®, NSSA®
Denise Kovach, CFP®, AIF®, NSSA® is a seasoned professional catering to the financial needs of her clients. She is a Certified Financial Planner™, Accredited Investment Fiduciary® (AIF®), and National Social Security Advisor℠ (NSSA®). She has been helping people with their financial health since 1998.
Her comprehensive financial planning services include retirement planning, investment planning, social security planning, distribution planning, insurance planning and survivor planning. "I strive to help my clients feel that the investment world is not a scary place, nor is planning for the future. It is simply building a road map to get where you want to be. I am grateful for the relationships I have built with my clients over the years that have allowed me to see them through their different life stages."
A key component to her success is ongoing two-way communication with her clients through written correspondence, reports and newsletters, telephone calls, emails, and most important, face-to-face meetings. "My commitment to my clients' success and doing everything necessary to make it happen is the cornerstone of my practice."
A native of Clearwater, Florida, Denise earned her Bachelor of Science degree in Finance from University of South Florida. She is past President and Chairman of the Board of Directors of the Financial Planning Association of Central Florida and remains a member of its national chapter. In addition to being a co-host for the financial radio program "On the Money" on News 96.5, her financial advice has been featured in the Orlando Sentinel, Women's Journal, WESH Channel 2 News, and Money Talks on "The Daily Buzz."
In her spare time, she enjoys traveling, especially riding her Harley Davidson through the mountains out West, and spending time with her husband, family (including the 4-legged ones!), and friends. Because she feels it is important to give back, she tries to make a difference with her contributions to several charitable organizations furthering the research of ALS and cancer, and aiding animals, to name a few.
Denise's professional licenses and registrations also include Life and Health Insurance and Variable Annuities license with the State of Florida.
Learn About Another CFP® Professional